Description
.body_wrapper {
height:800px;
padding:10px;
background:white url(https://sfile.f-static.com/image/users/379276/ftp/my_files/topback4_zps1steov6e.png?id=30125514);
background-repeat:no-repeat;
background-size:100% auto;
font-family: Impact, Haettenschweiler, 'Franklin Gothic Bold', Charcoal, 'Helvetica Inserat', 'Bitstream Vera Sans Bold', 'Arial Black', 'sans serif';
}
.body_container {
width:100%;
max-width:1100px;
margin:0 auto;
}
p {
font-size:18px;
}
.header {
padding:0;
line-height:220px;
font-size:70px;
text-align:center;
color:#fff;
background:url(https://sfile.f-static.com/image/users/379276/ftp/my_files/fiverrdanifishman%201_zps59zjys2m.png?id=30125512);
background-repeat:no-repeat;
background-size:100% 100%;
text-shadow:3px 3px 3px #000;
cursor:pointer;
}
@media screen and (max-width: 666px) {
.header {
padding:0;
line-height:200px;
font-size:50px;
text-align:center;
background:url(https://sfile.f-static.com/image/users/379276/ftp/my_files/fiverrdanifishman%201_zps59zjys2m.png?id=30125512);
background-repeat:no-repeat;
background-size:100% auto;
background-position:center bottom;
margin-bottom:10px;
}
}
@media screen and (max-width: 530px) {
.header {
line-height:160px;
font-size:50px;
}
}
.header img {
width:100%;
}
.heading_container {
background: linear-gradient(to top, #a71a2a, #d42034);
line-height:60px;
font-size:30px;
text-align:center;
color:#515267;
border-radius:10px;
margin-bottom:20px;
text-transform:uppercase;
}
@media screen and (max-width:767px) {
.heading_container {
line-height:40px;
font-size:25px;
}
}
.description_container{
padding:0;
background:#fff;
border-radius:10px;
box-shadow:2px 2px 2px #bbbbbb;
margin-bottom:50px;
}
.description_image {
padding:0;
text-align:center;
margin-bottom:20px;
}
.description_text {
font-family: 'Titillium Web', sans-serif;
font-size:15px;
padding: 0 15px 20px;
}
.description_image img {
width:100%;
max-width:600px;
}
.description_text .gallery {
padding:0;
margin-top:30px;
}
.description_text .gallery img {
width:100%;
}
.description_text .gallery .thumb {
padding: .5rem;
font-size: 0;
display: -ms-flexbox;
-ms-flex-wrap: wrap;
-ms-flex-direction: column;
-webkit-flex-flow: row wrap;
flex-flow: row wrap;
display: -webkit-box;
display: flex;
}
.description_text .gallery .thumb div {
-webkit-box-flex: auto;
-ms-flex: auto;
flex: auto;
margin: .5rem;
max-width: 22%;
}
.description_text .gallery .thumb div img {
width: 100%;
height: auto;
border: 1px solid #fff;
}
.footer {
padding:0;
margin-bottom:20px;
}
.footer img {
width:100%;
}
Area Rug Mat Carpet Living Room Gray and White Trellis Contemporary 7′ x 10′ USA
Area Rug Mat Carpet Living Room Gray and White Trellis Contemporary 7′ x 10′ USA:
Affordable Luxury Rugs
The exquisitely designed Leigh Rug adds an elegant touch of style with its graciousness and artistic flair that will enhance any room in your home. Relax in superior comfort every time you step in the room as you surround yourself with gorgeous colors and vibrant tones with this beautiful floral design rug. Woven and crafted for strength and durability in 100% polypropylene fibers, this rug collection has the beauty and suppleness of a traditional pile that is altogether practical, durable, and colorful.
With over 200 designs available, Superior offers the most attractive area rugs for infinite decorating possibilities. Available array of various sizes, colors and patterns make decorating floors easy, entertaining, and enjoyable. Vacuum regularly to maintain the quality durability of this fine fabric. Our breathtaking selections are guaranteed to impress your guests, family members and friends.
Heritage
We have been manufacturing fine home goods for over 40 years. We make everything from area rugs and decorative bedding, to sheets, duvets, pillowcases, and bed skirts, towels and bath robes, and comforters and mattress toppers. Our wide range of colors, patterns, and price points ensures that every one of our customers will be able to find something they'll love. We are experts in manufacturing high quality textiles and pride ourselves on only producing the finest products.
· DURABLE, SOFT, and PLUSH. Woven and crafted with the highest quality 100% Polypropylene fibers for premium quality rugs which are soft and plush yet stand up to high traffic. These family-friendly rugs are easy to clean, making them perfect for high traffic and spill-prone areas including dining rooms, family rooms, hallways, foyers, playrooms, and children's bedrooms
· VERSATILE SIZE. The 3′ x 5′ Area Rug size is perfect for an entryway or foyer, at your bedside or the foot of the bed, under a coffee table in the living room, in your home office, or in a breakfast nook. Pair this 36″ x 60″ rug with the other sizes available in the Leigh collection to keep the pattern flowing throughout your home
· BEAUTIFUL DESIGN. Bring any room in your home to life with these great designs and patterns. Superior's area rug collection features a wide array of styles and designs, from traditional Oriental Rug designs to trendy distressed looks, bold contemporary patterns, and beautiful neutral florals
· EASY CARE. Well made with jute backing, a non-slip under rug pad is recommended. Our area rugs' polypropylene material is anti-static, moth-proof, and hydrophobic. Their moisture and mildew-resistant nature makes these rugs an ideal choice for humid or damp environments such as finished basements, attic bonus rooms, and laundry rooms. Vacuum regularly to prevent dust and crumbs from setting into the fibers. Avoid continuous exposure to sunlight, and turn from time to time to equalize wear. Use scissors to remove any loose ends. Spot clean for best results
· GUARANTEE: PLEASE CHECK "SOLD BY" SELLER NAME. Superior Products are not distributed internationally so please only purchase from a retailer that is based in the US.  If your order arrives from an overseas shipper please know you did NOT purchase a Superior Product. If your order arrives from a domestic location please confirm that  it says Superior on the care label as well as HOME CITY INC as the manufacturer. If it doesn't say Superior please contact and us immediately.
"Length: 37 inch Height: 5 inch Width: 5 inch Weight: 4.5 pounds"
Shipping is FREE to all addresses other than APO/PO boxes in the lower 48 states. Our stock all ships from our US-based warehouses.
Shipped via USPS or UPS (depending on location and package weight) Unless stated otherwise, all orders will ship within 24 hours of your payment being processed.
Check our feedback to see the great reviews of FAST shipping we offer.
Domestic lower 48 free shipping is expedited. We have many different shipping locations depending on the product you buy and the shipping location that you choose.
We try to ship most items within 24 hours of payment Monday-Friday. Most orders are in transit for two days but some may take longer. If you have a specific time frame please contact us before you make the purchase.
See the Great Feedback reviews of Fast Shipping we offer.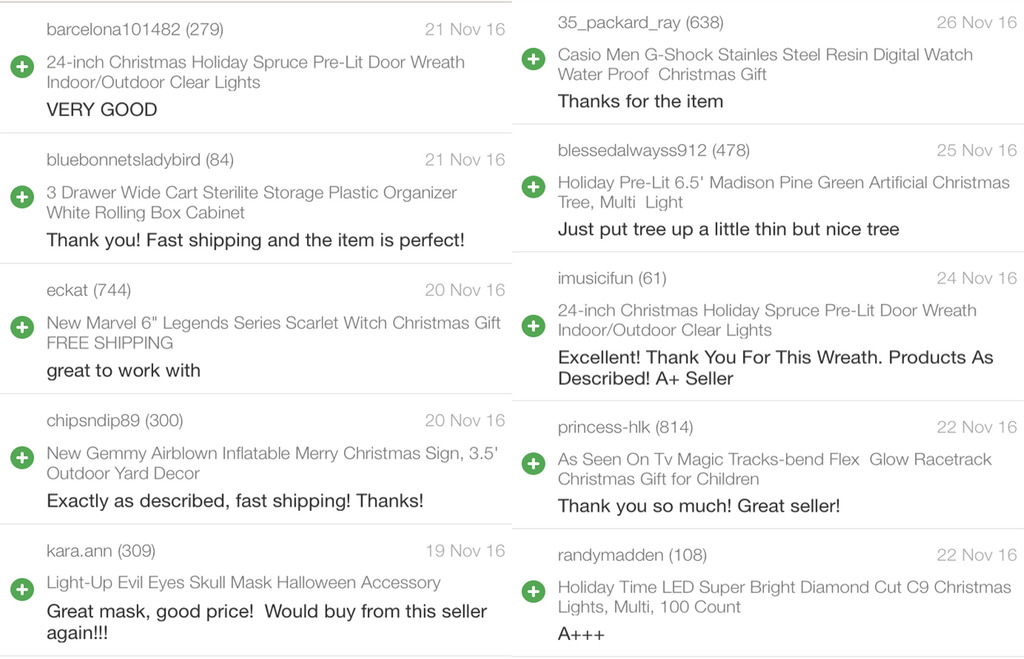 PAY SAFE: PAYPAL PAYMENT IS ACCEPTED
We offer a 30 day return policy for our products.
We stand behind our products.
Return shipping is the responsibility of buyer unless the return is a result of our mistake.
We will pay for shipping replacement back to you if an exchange is requested.
If you have any questions please contact us through "Ask seller a question" link.
We will respond within 1 business day or less.
All returns must be done within 30 days of the date of purchase.
Please note that we cannot give refunds after the 30 day limit has expired.
When sending in a return, please note that it can take up to 7 business days for the return to be processed.
We do our best to process as quickly as possible.
Area Rug Mat Carpet Living Room Gray and White Trellis Contemporary 7′ x 10′ USA DURABLE, SOFT, and PLUSH. Woven and crafted with the highest quality 100% Polypropylene fibers for premium quality rugs which are soft and plush yet stand up to high traffic. These family-friendly rugs are easy to clean, making them perfect for high traffic and spill-prone areas including dining rooms, family rooms, hallways, foyers, playrooms, and children's bedrooms VERSATILE SIZE. The 3′ x 5′ Area Rug size is perfect for an entryway or foyer, at your bedside or the foot of the bed, under a coffee table in the living room, in your home office, or in a breakfast nook. Pair this 36″ x 60″ rug with the other sizes available in the Leigh collection to keep the pattern flowing throughout your home BEAUTIFUL DESIGN. Bring any room in your home to li